President's Message 2016
Welcome to our new web site! My name is Dale Hickox, I live in Prince Edward Island and I am in my second year as the volunteer President of the Canadian Council of Snowmobile Organizations (CCSO). I would like you to join me in experiencing the CCSO's exciting new and improved website. You will find the many pages t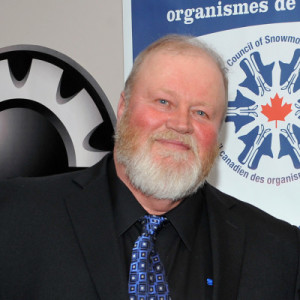 o be very informative with details and facts about organized snowmobiling both in Canada and internationally.
Snowmobiling is part of our Winter Canadian Culture, but many may not know the huge impact it has on our national economy in the normally slower tourism months, mostly in rural Canada during our great Canadian winters. Yes we do love a good winter storm as it provides the much needed snow to open, groom and maintain our 112,000 kilometers of snowmobile trails. Snowmobiling is an economic engine of $8 Billion dollars in this country, and I am proud to say that it has been built, and continues to operate today, with the ongoing efforts of thousands of dedicated volunteers.
As a national organization operating with members from twelve Canadian provinces and territories, one of the CCSO's main goals and objectives is to represent all snowmobilers to our elected officials in Ottawa. We work hard to make our government leaders aware of who we are and what we bring to the Canadian economy. We have been very successful over the years, one example being the National Trails Coalition program which delivered $35 million federal grant dollars in capital project improvements for trail development, resulting in over $93 million dollars' worth of trail work completed in two phases from one end of this great country to the other.
I have to emphasize the value of the people leading the Provincial and Territorial Snowmobile Federations and Associations. We are so fortunate to have the dedicated involvement of these outstanding men and women who also provide leadership to this national organization. For that reason, we are recognized in Canada as the leader in all aspects of the Canadian power sports industry! This website touches briefly on some of our historic milestones over the years, and recognizes the work of the many dedicated volunteers we have tirelessly donated so much of their business knowledge and expertise to this proud organization.
The CCSO has had many positive accomplishments over the years, and will continue to provide strong leadership and support for all of organized snowmobiling in this country and on the international scene.
See you on the trails!
Dale